This edition of Friday Favorites is so random I can hardly stand it. It's weird y'all so we'll see if you like it or think I'm totally crazy.
Around Wednesday, I started noticing a small collection of tea and coffee cup pictures on my phone. And by small I mean daily. I have a picture of a tea or coffee cup from every day this week. Umm....??? Unintentionally, I spent the first half of the week taking pictures of cups. Weird, right?
Naturally, I got a kick out of this and decided to keep it going. SO sit back, grab a cuppa Joe, and enjoy the cup collection from this week!
1. Japanische Tee
It all started Saturday night after our day trip to Salzburg. Husband and I went to our local sushi joint. Curious about what exactly Japanische tea was... I ordered a cup. When it came to the table in a delicately painted porcelain cup with a matching lid, I was oddly amused. I've never had a fancy tea cup with a lid. (Starbucks doesn't count!) The lid on top of the tea cup turned out to be impressively practical. My tea stayed hot from the first sip to the last drop at the end of the meal.
2. Hand Warmer Cup
My mother in law sent me a hand warmer mug for my birthday back in February. It is perfect on cold nights because it doesn't have a handle. How many of you take off the cup sleeve of your Starbucks cup to warm your hands? This is the same thing only hand painted pottery! I enjoyed Marzipan Hot Chocolate two different nights from this mug.
3. Cuppa Love
I know I already shared this one but...Tuesday I ran into my small town yarn shop to grab some materials for a few wreath projects. The shop is trendy, which is ironic since so many people associate yarn with grandmas and little playful kittens. At the back of the shop they have a few mismatched tables and chairs for people to sit and enjoy a coffee. I ordered a cappuccino and just "loved" the presentation!
4. Chai Tea for Me
This week the weather has really taken a turn towards winter. It has been raining, cold, and worse of all extremely windy. It's the type of nippy wind that gets through your jacket and reaches your bones. Wednesday night Husband and I decided to warm ourselves up over hot and spicy bowls of curry at our neighborhood Indian restaurant. (They may know us by name...) I ordered a chai tea because it just sounded like the perfect way to end a cold day. Husband rolled his eyes when I pulled out my phone to take a picture and told me I should just "live in the moment". Bhaha!
5. To Go
Another place that knows my name? The bakery where I stop every morning for my To-Go coffee. They might not know my actual name but I'm pretty sure they have a nickname for me. I reach the bakery at just about the same time each day within a minute or two. It is always a Milch "Milk" Coffee that I order and sometimes... they start the coffee machine when they see me coming!
6. Pumpkin Spice Latte Part 2, no 3, wait I think this is #4
My train put me into Munich extra early one morning this week. I had about 10 minutes to spare before heading to the subway so I popped into a nearby Starbucks. Even though the employees weren't nearly as thrilled to be there as I was, I ordered another Pumpkin Spice Latte. I'm not sure how many I've had this season, but I've been treating myself quite well!
I have no idea why I started the week off taking pictures of tea and coffee cups. They all just seemed unique and perfect for the moment. It's the weird things that make life interesting right? I think this coffee cup from Tickled Teal Boutique would be totally appropriate after this week!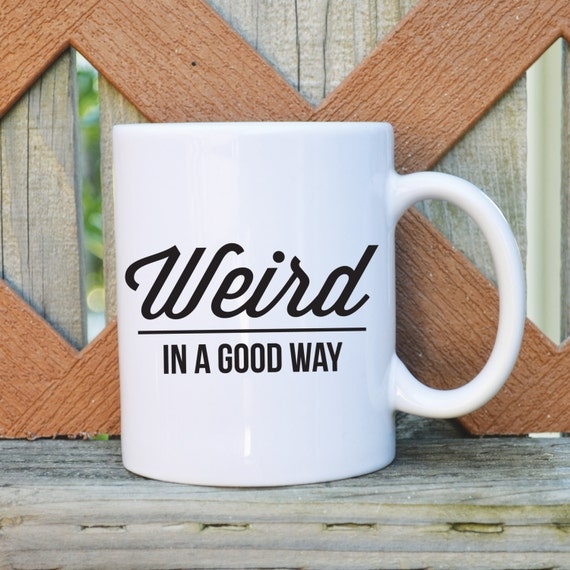 And for your viewing pleasure... because decorating the house for Halloween just wouldn't seem right without a little spooktacular "flare". I promise to post more Halloween decoration pictures just as soon as I get this house cleeeeean.
Speaking of decorating, if you need some help with your Christmas decorations, I'm currently taking orders for custom yarn wreaths! I make all the flowers, petals, and leave by hand. The past two years I have sold wreaths in various Christmas Markets around Munich.
If you are interested in ordering a wreath, you can read the details
here
.
Today I am excited to link up again with Andrea, Erika and Narci to share these Friday Favorites!
So...
Which tea or coffee cup did you like best?
What is your cold weather drink of choice?
Happy Weekend,